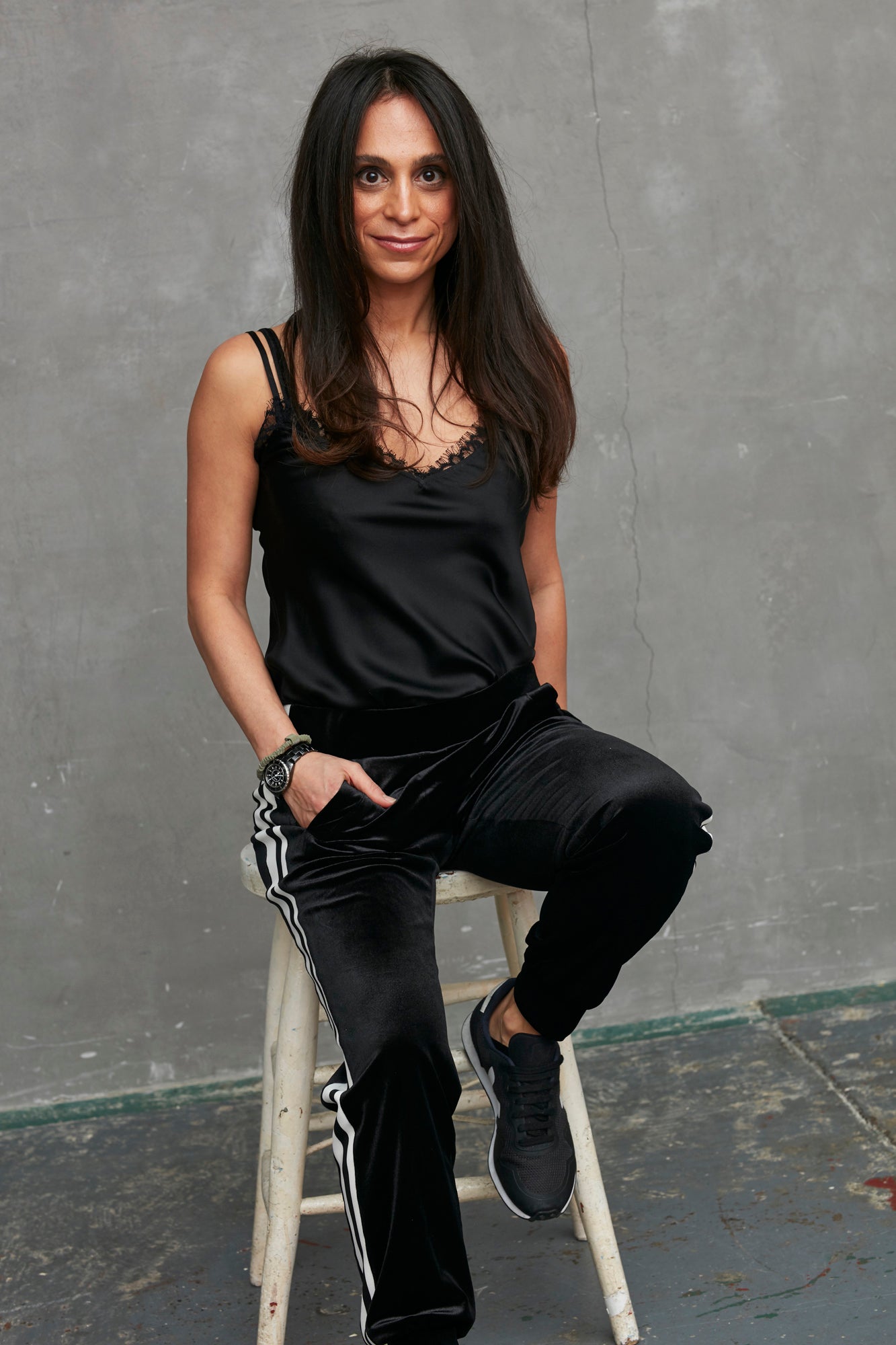 I'm Vicky Demetriou, founder of ROKNDOL, and for over 20 years a professional haircare and extensions specialist
As the UK's leading hair extensions expert, I've had the honour of working with leading luxury fashion and beauty brands such as Gucci, Louis Vuitton, and Alexander McQueen, as well as many celebrities, including Dianne Buswell, Alicia Vikander, Kristen Stewart, Felicity Kendal, and Anya Taylor-Joy. 
Their trust in me as their hair extensions guru has been an incredible journey, and I'm grateful for the opportunity to contribute to some of their iconic looks.
I'm also privileged to be invited to work with celebrities on famous filming sets including Snow White and the Huntsman, The Kingsman 2, Broadchurch, Pennyworth and the Liar Series. 
Passionate about an ethical approach to hair extensions, I am also a proud Global Brand Ambassador for the innovative ethical hair extensions brand and certified B Corp, Great Lengths®. 
On a mission to help protect our hair, skin and the planet, I wanted to source an organic, sustainable and cruelty free material to help care for and protect our hair skin and planet on both a daily and nightly basis. ROKNDOL was born. 
OUR STORY
"Vicky is the best in the business when it comes to natural-looking, perfectly colour-matched hair extensions" - British Vogue
Professional Haircare Awards
Winner 2021 Harper's Bazaar Best of the Best Beauty Awards, for Rokndol
Winner 2018 Longer Length UK
Finalist 2018 Captivating Colour 
Finalist 2014 Balmain UK Extensionist of the Year 
Winner 2012​ Great Lengths Avant-Garde Extensionist of the Year
Finalist 2010 ​Great Lengths Gold Trophy Extensionist of the Year
Environmental Certifications
We believe in the highest level of transparency for all of our processes and credentials, and are proud to have achieved multiple certifications to evidence our commitment to sustainability and ethics.
GOTS - Global
Organic Textiles Standard
SCOPE - India
Organic India's National Programme for organic standards
GRS - Global
Recycled Standards
FSC - Forest
Stewardship Council
Fairtrade
Shop luxury, eco-conscious peace silk scrunchies and pillowcases